Homer Land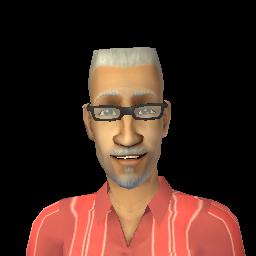 Homer moved here with Beulah because his family didn't approve of his doing the right thing by her. He thinks they've made a pretty good thing of it, put it all together. He'll never get rich working for the county sheriff department, but he's rich in kids, and now the highway's here, they have all kinds of opportunities.
Type: Human
Gender: Male
Age: Elder
Aspiration: Family
Zodiac Sign: Pisces
Martial Status: Married
Genetics:
Hair Colour: Gray (Possibly Brown or Black as an adult)
Eye Colour: Dark Blue
Skintone: S1
Homer Land is an elder Sim who resides along with his family in Widespot.
Homer works in the Law Enforcement career as a Desk Sergeant.
According to his bio, his family disapproved of him being with Beulah, yet, he still sticked together with her regardless. All he wants (now) is what's best for his family.
Community content is available under
CC-BY-SA
unless otherwise noted.