Jules McCormick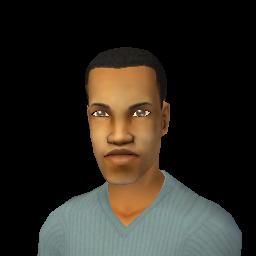 Is it Jules fault that Ryan has run away? Probably, because he kinda tried to organise his life. Maybe he should have given him more space and independence before he ran away. By the way, it's time to focus on his career, more or less.
Type: Human
Gender: Male
Age: Adult
Aspiration: Knowledge
Zodiac Sign: Cancer
Martial Status: Married
Relations:
Parents: Unknown
Stuart McCormick (Sibling)
Virginia McCormick (Spouse)
Ryan McCormick (Child)
Genetics:
Hair Colour: Black
Eye Colour: Brown
Skintone: S3
Jules McCormick is an adult Sim who resides along with his family in Mountainside Valley and is 5 days away from becoming an elder. He is the younger brother of Stuart McCormick who lives along with his wife Virginia McCormick.
Jules works in Medicine as an Emergency Medical Technician.
His son, Ryan, ran away before the start of the neighborhood and Jules and his wife, Virginia, have no idea where he went. According to his bio, even though his priority should be focused on finding Ryan, he actually thinks he should focus more on his career, which might be the cause behind why Ryan ran away in the first place.
Community content is available under
CC-BY-SA
unless otherwise noted.