River Land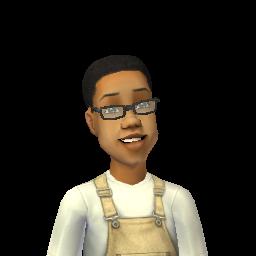 River wishes more kids lived around here.
Type: Human
Gender: Male
Age: Child
Aspiration: Grow Up
Zodiac Sign: Cancer
Relations:
Homer Land (Parent)
Beulah Land (Parent)
Mary Land (Sibling)
Dixie Land (Sibling)
Scot Land (Sibling)
Delta Land (Sibling)
Genetics:
Hair Colour: Black
Eye Colour: Dark-Blue
Skintone: S3
River Land is a child Sim who resides along with his family in Widespot and is 3 days away from becoming a teenager.
He is the second to youngest and attends public school like his other siblings.
He wishes more children his age lived in Widespot since it is a fairly small town.
Community content is available under
CC-BY-SA
unless otherwise noted.