Willow Treah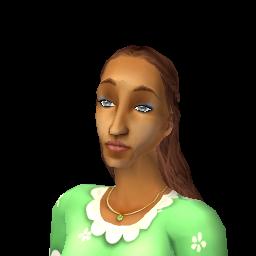 Willow loves children and cannot live without them. Her goal is to have 10 children and 20 grandchildren. She knows that her husband has to get a job soon but she still wants to have a lot of children. Can she reach her goal? Even if Forest is working?
Type: Human
Gender: Female
Age: Adult
Aspiration: Family
Zodiac Sign: Capricorn
Marital Status: Married
Relations:
Forest Treah (Spouse)
Acacia Treah (Child)
Ash Treah (Child)
Kamilah Treah (Child)
Banyan Treah (Child)
Unborn Treah Babies (Children)
Genetics:
Hair Colour: Brown
Eye Colour: Grey
Skintone: S3
Neighborhood: Mountainside Valley
Willow Treah is an adult sim who resides with her family in Mountainside Valley and is 16 days away from becoming an elder.
At the start of the neighborhood, Willow is pregnant with twins and is in her second trimester.
Willow is quite the maternal woman and will try to do her best to raise 10 kids! That could work if Forest manages to find a career or start a business or sell harvest/paintings.
Community content is available under
CC-BY-SA
unless otherwise noted.